During the Club's most recent Board meeting Tour Master Bendt Haverberg for IFMR POLSKA – International Ride in Kashubian area spoke about the event which took place from August 27-29th 2020. IFMR (International Fellowship Motorcycle Rotarians) is the biggest fellowship in Rotary.
Mr. Haverberg had the pleasure of presenting Rotary Club International Sopot with 15.000 PLN for their project, Hands On. Julian Gilbert, Vice President of the Club and founder of Hands On, was incredibly happy for the donation. These funds will be used to further the mission of Hands On.
We are very thankful to the IFMR for their fundraising on behalf of Hands On. Hands On: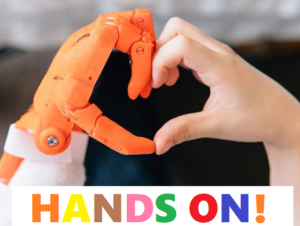 To give kids prosthetic arms. For free!
What we do…
There are more kids born without hands, forearms, and arms than most people realise. There are also many kids who have lost limbs due to an accident or illness. These kids are left without help because they grow too fast to be able to use expensive and complicated prosthetic arms.
We want to fill this gap with simple and quickly delivered prosthetic arms free of charge, produced on 3D printers. Arms that can be replaced year by year as kids grow. The actual cost of producing one prosthetic arm with our method is very low – between 25 and 100 USD.

Hits: 225