IFMR POLSKA International Tour Lublin, Poland
20 June, 2019

-

23 June, 2019

600PLN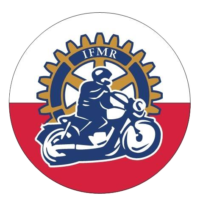 IFMR Polska – International Ride in Lublin area from 20. to 23.06.2019
We want to show you the Lublin region in the south-eastern Poland, which has many tourist attractions such as nature monuments and memorial sites to offer.
You are going to visit some very special parts of this region with the hilly area of Roztocze and the marshlands of Pojezierze Łęczyńsko Włodawskie – well known for their natural beauty. Also such historical cities as Włodawa, Chełm, Zamość, Krasnobród, Susiec, Szczebrzeszyn and Zwierzyniec are waiting to be discovered by us. An important place we intend to visit is the palace in Kozłówka and as well the city of Lubartów, which reflects the character of our region.
The city of Lublin itself is a city of cultures and we want to show you a part of it's atmosphere on a Thursday evening walk through the center and the Old Town.
The base camp may be in the city of Lublin, Zamość or in Roztocze, depending on the total number of participants. Be assured that we will arrange for the accommodation, keeping in mind our expectations as to accommodation, good breakfast and traditional evening feasts with bonfire.
Our tour in the Lublin region will consist of two rides combining riding, natur and culture:
The first day we will visit Kozłówka, Lubartów, Niemce, Łęczna, Włodawa, Sobibór, Chełm and Lublin. The second day we want to visit some of the following picturesque cities such as Zamość, Szczebrzeszyn, Zwierzyniec, Susiec, Krasnobród, Janów Lubelski and Kraśnik.
Both routes together are around 560 km long but we might shorten them a little to reserve some treasures for the next ride.
We hope for huge international interest in our tour and numerous participants from other Chapters.
Our rally in the Lublin region is a very prestigious undertaking for us and we have been looking for and considering a few options starting from the hotel and ending with holiday centers. In the first there are price discrepancies and availability, and in the second a lower price and standard. Together with Jerzy Kargol, we visited a few and we are still looking for the optimum so that the cost does not exceed 140-150 EUR (600 PLN) including breakfast and barbecue dinners and gadgets from the rally. Possible financial surpluses will be added to dinners or admission tickets of the visited objects on the way of the journey. We assume that there will be between 35 and 45 people in 25 rooms, but if more, we will be able to advise you well in advance. Our initial fittings assumed costs at the level of PLN 550, but a few hotels that suited us raise prices by 15-20% for 2019
I have the account in EUR and as I will confirm the cost I will give and the account and the final payment is by the end of May, for me it is important to confirm some participation in the meeting
Hotel Royal Botanic is located in a picturesque area of ​​Lublin's Sławin district near the border of the Botanical Garden and the nearby Open-Air Village Museum with numerous attractions. Both facilities are worth the visit. Royal Botanik is located at the junction Lublin-Warsaw-Rzeszów-Chełm, 20 minutes on foot from the city center of Lublin and 5-8 and only 10 kilometers from the Świdnik Airport.
Royal Botanic Hotel. We offer 50 double rooms, 6 De Lux rooms, 2 royal suites – which gives a total of 110 beds.
Numerous facilities at your disposal: restaurant, cafe, lobby, club room, 3 conference rooms and a SPA with a swimming pool and saunas.
More information on the hotel's website
http://www.hotel-royalbotanic.pl/
The financial conditions we have obtained are:
3 nights in a double room for 2 people with breakfast
(room cost 180 PLN / day)
– 1 room with breakfast for one person PLN 90 / night
– dinner for one-person PLN 60
– two lunches during trips and organizational costs of PLN 150
3 x PLN 90 + 3 x 60 PLN = PLN 450 per stay + PLN 150 = PLN 600 per stay
3 nights in a double room for 1 person with breakfast
(room cost PLN 150 / day)
– 1 room with breakfast for one-person PLN 150 / day
– dinner for one PLN 60
– two lunches during trips and organizational costs of PLN 150
3 x 150 + 3 x 60 PLN + + 150 PLN = 780 PLN per stay
With greetings
Janusz Babicz
Tour Master
IFMR POLSKA
International Ride Lublin czerwiec 20-23 2019 rok
Lubelszczyzna to region południowo wschodniej Polski obdarzony wieloma walorami turystycznymi jak: przyroda, zabytki i miejsca pamięci . Szczególnymi częściami regionu są Roztocze i Pojezierze Łęczyńsko Włodawskie ze względu na przyrodę ale też niezwykle klimatyczne miasta jak Włodawa, Chełm, Zamość, Krasnobród, Susiec, Szczebrzeszyn, Zwierzyniec. Ważnym miejscem godnym obejrzenia jest zespół pałacowy w Kozłówce i miasto Lubartów oddające charakter naszego regionu.
Miasto Lublin to miasto wielu kultur i niewielką część jego atmosfery chcemy pokazać w czwartkowy wieczór spacerem po centrum i Starym Mieście. Nasz rajd po Lubelszczyźnie będzie obejmował dwa przejazdy. Pierwszy przez Kozłówkę Lubartów Niemce Łęczna Włodawa Sobibór Chełm Lublin. W drugim dniu chcemy odwiedzić takie miasta jak Zamość, Szczebrzeszyn, Zwierzyniec, Susiec, Krasnobród, Janów Lubelski i Kraśnik. Obie trasy liczą łącznie około 560 km, ale z uwagi na ilość miejsc, w których zechcemy się zatrzymać i obejrzeć, mogą być skrócona i odłożona do następnego rajdu
Bazą wypadową może być miasto Lublin , Zamość , lub też jedno z tych na Roztoczu. We wszystkich tych miejscach jest duży wybór miejsc noclegowych niemniej termin 20-23 czerwca to uwielbiany przez Polaków "długi weekend" i wiele z nich jest rezerwowane na rok wcześniej. Jak tylko poznamy ilość chętnych, wtedy ustalimy miejsce i dokonamy rezerwacji, mając na uwadze nasze oczekiwania co do noclegu, dobrych śniadań i tradycyjnej wieczornej biesiady.
Mamy nadzieję na duże zainteresowanie naszą propozycją i liczny udział
Nasz rajd po Lubelszczyźnie to dla nas bardzo prestiżowe przedsięwzięcie i od miesiąca szukamy i rozważamy kilka różnych opcji począwszy od hotelu a skończywszy na ośrodkach wczasowych W pierwszych są rozbieżności cenowe i dostępność a w drugich trochę niższa cena i standard . Razem Z Jerzym Kargolem odwiedziliśmy kilka i szukamy w dalszym ciągu optimum tak aby koszt nie przekroczył 140- 150 EUR ( 600 zł) włączając pobyt śniadania i kolacje grilowe i gadżety ze zlotu . Ewentualne nadwyżki finansowe dołożymy do obiadów lub biletów wstępu zwiedzanych obiektów po drodze przejazdu Zakładamy że będzie nas od 35 do 45 osób w 25 pokojach ale jeżeli więcej to też damy radę przy odpowiednim wyprzedzeniu zgłoszeń . Nasze wstępne przymiarki zakładały koszty na poziomie 550 zł ale kilka hoteli które nam odpowiadały podnosi ceny o 15-20 % na 2019 rok
Hotel Royal Botanic położony jest w malowniczej okolicy lubelskiego Sławina przy granicy Ogrodu Botanicznego i pobliskiego Muzeum Wsi Lubelskiej z licznymi atrakcjami. Oba obiekty warte odwiedzenia. Royal Botanic znajduje się przy węźle Lublin-Warszawa-Rzeszów-Chełm, 20 minut pieszo od centrum miasta Lublin, a 5-8 i zaledwie 10 kilometrów od lotniska w Świdniku.
Hotel Royal Botanic. Oferujemy 50 dwuosobowych pokoi, 6 pokoi De Lux, 2 apartamenty królewskie – co daje łącznie 110 miejsc noclegowych.
Do Państwa dyspozycji czekają: restauracja, kawiarnia, lobby, sala klubowa, 3 sale konferencyjne oraz SPA z basenem i saunami.
Więcej informacji na stronie hotelu
http://www.hotel-royalbotanic.pl/
Warunki finansowe jakie udało nam się uzyskać to:
3 noclegi w pokoju dwuosobowym dla 2 osób ze śniadaniem
(koszt pokoju 180 zł/ doba)
-pokój ze śniadaniem dla jednej osoby 90 zł/ doba
-kolacja dla jednej osoby 60 zł
-dwa obiady w czasie przejazdów i koszty organizacyjne 150 zł
3 x 90zł + 3 x 60 zł = 450 zł za pobyt + 150 zł = 600 zł za pobyt
3 noclegi w pokoju dwuosobowym dla 1 osoby ze śniadaniem
(koszt pokoju 150 zł/ doba)
-pokój ze śniadaniem dla jednej osoby 150 zł/ doba
-kolacja dla jednej 60 zł
-dwa obiady w czasie przejazdów i koszty organizacyjne 150 zł
3 x 150 + 3 x 60 zł + + 150 zł = 780 zł za pobyt
co do konta w EUR to posiadam i jak będę miał potwierdzenie kosztu to podam i konto a ostateczne płatności to do końca maja , dla mnie ważne jest potwierdzenie pewnego udziału w zlocie
Z Rotariańskim pozdrowieniem
Janusz Babicz
Tour Master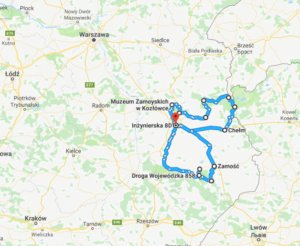 Hits: 18872