Drugie spotkanie IFMR Polska
Drugie spotkanie IFMR Polska odbyło się w dniach 12-14.10.2018. Tym razem spotkaliśmy się w Smardzewicach. Przyjechało 11 maszyn z Lublina, Kielc, Bartoszyc, Bydgoszczy, Gdyni, Łodzi i Warszawy. Podczas sobotniego rajdu odwiedziliśmy malownicze Opactwo Cystersów w Sulejowie. Z tarasu widokowego kopalni węgla brunatnego w Kleszczowie podziwialiśmy imponującą "dziurę" w ziemi - pozostałość po odkrywkowym wydobyciu węgla. Zjedliśmy wyśmienity obiad na kultowej Off Piotrkowskiej w Łodzi. A wszystko to w doskonałej atmosferze i w promieniach ciepłego, jesiennego słońca. Spotkanie udało się świetnie i czekamy już z niecierpliwością na kolejne, które zaplanowane jest na wiosnę 2019.
Więcej zdjęć w Galerii
Tourmaster
Slawek Zielinski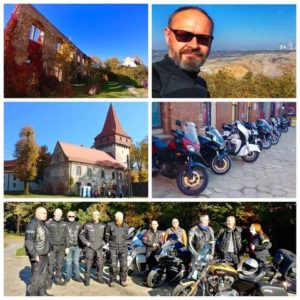 The second meeting of IFMR Poland
The second meeting of ifmr Poland took place between 12-14.10.2018. This time we met in Smardzewicach. There are 11 machines from Lublin, Kielce, Bartoszyc, Bydgoszcz, Gdynia, Lódź and Warsaw. During Saturday's rally we visited the picturesque Abbey Abbey in Sulejowie. From the observation terrace of the brown coal mine in Kleszczowie, we admired the impressive "hole" in the ground - the residue from the odkrywkowym coal extraction We had an excellent dinner. And all of it in a perfect atmosphere and in a warm autumn sun. The meeting worked great and we are looking forward to the next one scheduled for Spring 2019.
More picture in Gallery
Tourmaster
Slawek Zielinski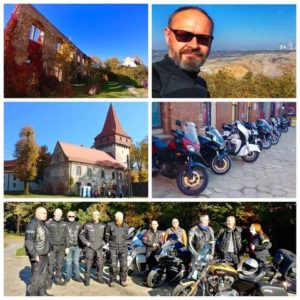 Hits: 139