IFMR Polska – International Ride in Kashubian area from 27 to 30 August 2020
August 27, 2020

-

August 30, 2020

Dear All
First description of IFMR Polska International Ride 2020
There is a link to all names that are blue.
Much more will come, but you can already register.
Please reserve the days.
IFMR Polska
Bendt Haverberg Tour Organiser
Moi Drodzy,
Przesyłam wstepny szkic Międzynarodowej Jazdy IFMR Polska 2020
Jest link do wszystkich miejsc, które są niebieskie.
Będzie dużo więcej, ale możesz już się zarejestrować.
Proszę zarezerwuj dni.
IFMR Polska
Bendt Haverberg Tour Organiser
Kashubian Region covers the areas stretching from the Baltic Sea to the Tuchola Forests. The Kashubian region is famous not only for its rich nature, but also for its culture and traditions.
The tourist attractions include, among other things, an open-air ethnographic museum in Wdzydze Kiszewskie, a Museum of Kashubian Ceramics in Chmielno and the highest Kashubian mountain in Wiezyca. Kashubian people speak Kashubian language, classified either as a language or a Polish dialect. In analogy to the linguistic classification, Kashubians are considered either an ethnic or a linguistic group. Kashubia is a lake district in north Poland in Pomeranian Voivodship. It is surrounded by many hills made by Scandinavian glaciers. The traditional capital of Kashubia was always Gdansk. Today there are many cities which claim to be the capital: Kartuzy, Koscierzyna, Bytow and Wejherowo. The total number of Kashubians varies depending on one's definition. A common estimate is that over 300,000 people in Poland are of the Kashubian ethnicity. The most extreme estimates are as low as 50,000 or as high as 500,000.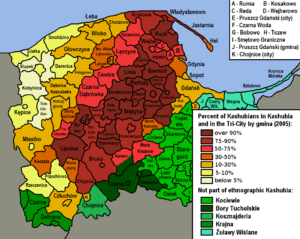 SZYMBARK, Kashubian open-air museum and the upside down house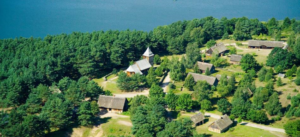 Hits: 719